SupplHi - Market Compass
Digital business services for heavy industry
This are the first of a series of promotional videos, intended to promote SupplHi's services ecosystem.

Promotional video

To create consistency throughout the images proposed in the video, the blue square element, found in SupplHi's logo and in the single services icons, has been incorporated in the footage and used as both a background object and a functional item to highlight specific parts of the image.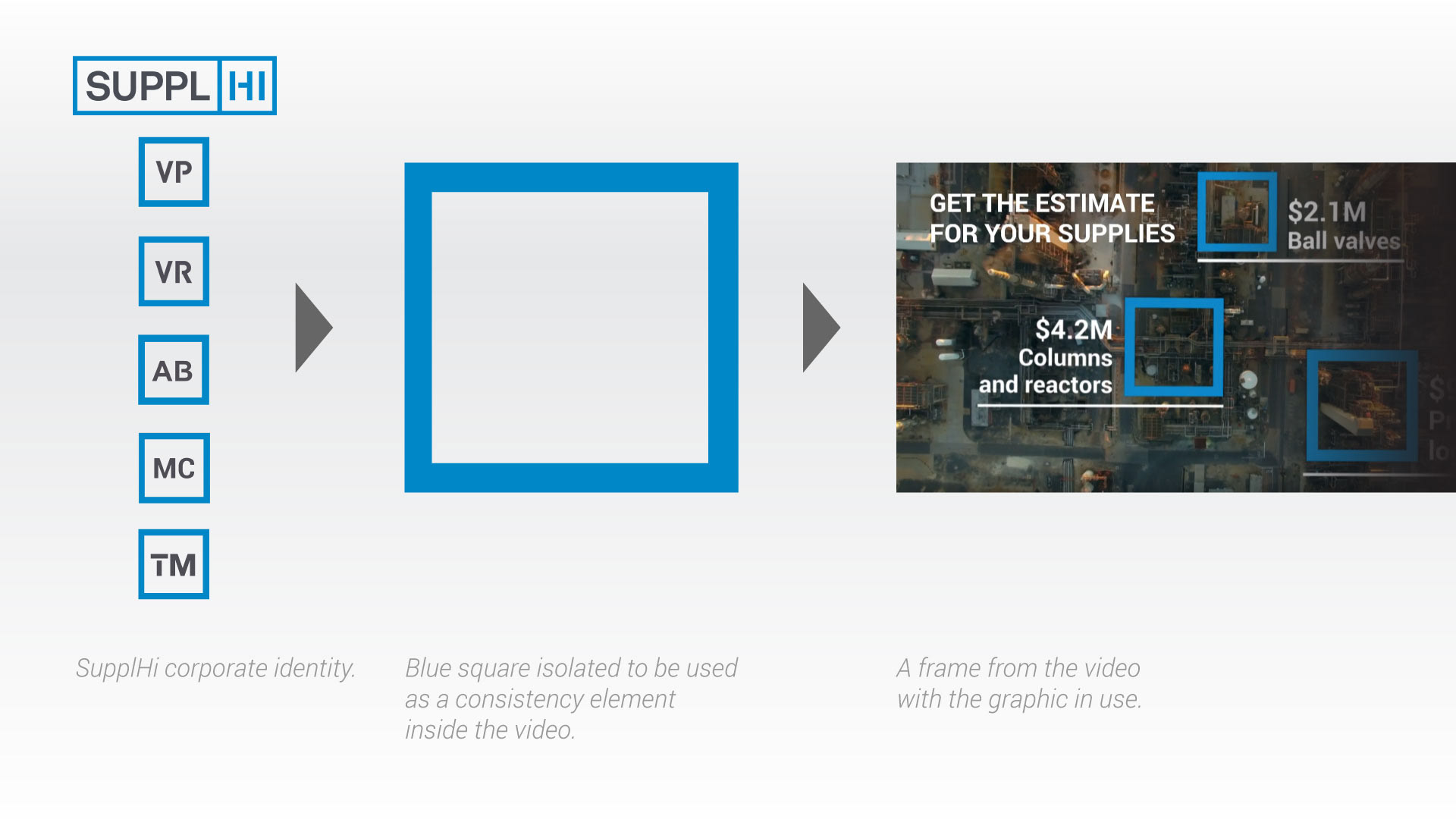 Informational animation

First of a series of short animations showing information and updates from the market.